Okay, so this is not a typical Newgrounds news post, but I figured I could use any exposure I can get about this.
So! If you follow my comic you might know that I'll be leaving for a trip to america in about 2 months (I still need places to stay so if you'd like to host me, please shoot me a message!), and I need someone to take over my apartment for the two months that I'm gone.
So, here's some information: My flat is for rent from the 26th of august to the 28th of october, since I'll be leaving for America!
It's about 58m², lies in Borgerhout, close to Antwerp city centre, right in between Berchem station and Antwerp central station (about a 15 minute walk from either of them), less than 100m to a tram or bus station. It has one bedroom with a two-person bed, one diningroom, one kitchen, one bathroom with a toilet in a seperate room next to it, and one livingroom/work studio. It has a lot of sun in the afternoon, lies in a calm one-way street and is well insulated.
Renting price is €550/month, all expenses included (including internet). Suited for 2 people. Email to: Hanne.Dewachter.89@gmail.com or just shoot me a message over Newgrounds.
For pictures: 1, 2, 3, 4, 5, 6, 7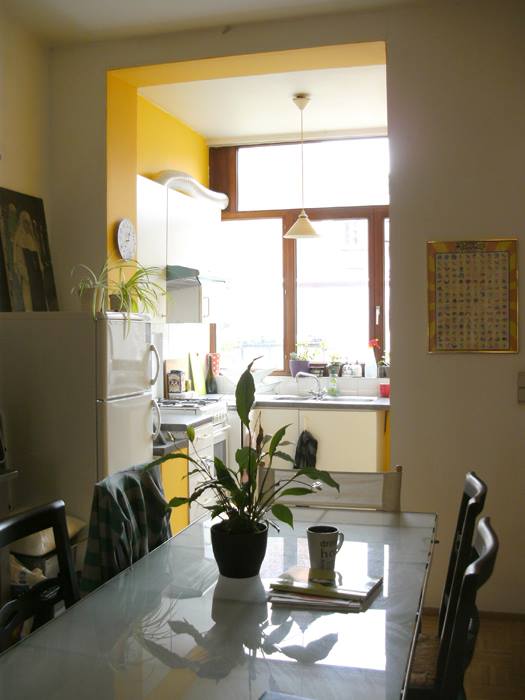 Have a pretty picture.
Yes, I have a nun on my fridge.